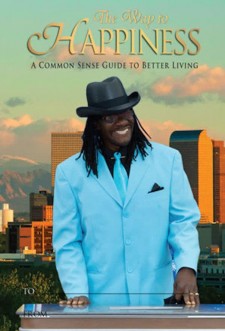 Rev. Leon Kelly: Making the Denver inner city streets safe throughout the year
DENVER, January 2, 2018 (Newswire.com) - For 17 years, Rev. Leon Kelly has hosted an annual Christmas party for Denver's Cole neighborhood, where gang violence is still an everyday fact of life. Some 300 children and their families attended this year's celebration. A copy of The Way to Happiness was tucked into every stocking handed out to children at this annual party, along with treats, toys, and other books to help give these children an alternative to gang life.
Working with Denver's inner city gangs for more than thirty years, Rev. Kelly has witnessed the devastation that began with the incursion of Los Angeles' two largest gangs, the Crips and the Bloods, into Denver neighborhoods.
Rev. Kelly's successful anti-gang work brings together law enforcement, government initiatives, and community outreach programs to keep gang violence to a minimum.
The Denver Post reported on Rev. Kelly's concerns this summer and the results he accomplished:
"After a spring shooting death in the Curtis Park neighborhood, Kelly feared gang violence in northeast Denver would escalate as it did in 2015 when the city's homicides reached a nine-year high. Kelly knew he could not prevent deaths in every neighborhood in the city, so he focused on the one area that had experienced the most violence in 2015.
"Kelly rallied his supporters—Denver police officers, business leaders, churches, and schools—and he pledged that he would be the one to hold the 'hood accountable.
"'There's problems going on all over the place, but we wanted to pick a small area,' Kelly said. 'This is the little bit we did with the little bit that we had.'"
At the end of August, he announced the results—not a single homicide death all summer in the entire neighborhood.
Several years ago, Rev. Kelly incorporated the use of The Way to Happiness, a common sense guide to better living by L. Ron Hubbard, into his gang prevention work. Rev. Kelly is an ordained Church of God in Christ minister who says, "There is nothing in The Way to Happiness that isn't in my good book, the one I read all the time."
For more information on Rev. Leon Kelly, visit the website of Open Door Gang Alternatives.
The Church of Scientology and its members are proud to share the tools for happier living contained in The Way to Happiness with all who work to build a better world.
Source: ScientologyNews.org
Share: