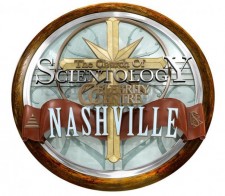 Parishioners and community and faith leaders gathered at the Church of Scientology to mark 31 years of service to Tennessee.
Nashville, Tennessee, May 20, 2016 (Newswire.com) - ​​​The Nashville Church of Scientology celebrated 31 years in Music City with an anniversary gala attended by parishioners and community partners. It was an acknowledgment of the Church's many accomplishments and tremendous growth, particularly since its April 2009 dedication as an Ideal Scientology Organization.
But there is far more to do, said Church pastor Rev. Brian Fesler. "Even as we celebrate tonight, many of our neighbors in Nashville are suffering. They are in despair, their lives and relationships in ruins."
Tennessee Commission on Children and Youth statistics show the state is tied for the third highest parental incarceration in America, with some 10 percent of the state's children spending part of their childhood with a parent or guardian behind bars. Tennessee is in the throes of a prescription drug epidemic. And the state has one of the worst divorce rates in the country. Fesler pointed out that many are afraid things will just get worse and are demanding solutions to these and other personal and social problems.
He appealed to the parishioners to take on more. Our programs offer real hope, he said "because when you have an understanding of life, the spirit and the mind, that's a very firm foundation."
Also addressing the gathering were community leaders who spoke of the Church's work to undercut these social problems with drug education and prevention, human rights awareness programs, and The Way to Happiness, the commonsense moral code written by L. Ron Hubbard that provides a simple roadmap anyone of any faith may follow for a more decent and happier life.
On a global scale, the Church of Scientology has enjoyed greater expansion during the past decade than in the previous 50 years combined. All the while, Church-supported humanitarian and social betterment programs have positively impacted hundreds of millions of lives.
In Nashville, the Church has seen thousands of people entering its doors for the first time since moving into the Fall School Building seven years ago. The Church has participated in numerous human rights awareness events and has worked on Human Rights Day programs and the Rev. Dr. Martin Luther King Jr. march and convocation. Church members have delivered more than 230 drug education seminars in Tennessee schools and have distributed some 50,000 drug prevention booklets.
Fesler calls Scientology "an active religion," where Scientologists seek to know life and uses what they learn to help others. To learn more about the Church of Scientology, its programs and services, visit www.scientology.org.
Source: ScientologyNews.org
Share: