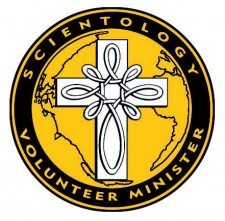 A man who completed the Targets and Goals course on the Volunteer Ministers website describes how understanding these administrative basics has changed his life. Targets and Goals is one of 19 free online courses providing know-how to improve virtually any condition in life. The Church of Scientology makes this training available free of charge on the Volunteer Ministers website and at Scientology.org.
Los Angeles, California, July 12, 2016 (Newswire.com) - ​​​Each week, hundreds of people discover the free online Volunteer Ministers courses and benefit from their extraordinary power to improve conditions in life.
One of these course provides precise know-how on a subject many have come to believe is impossible—how to make your dreams a reality.
In examining the subject of organization, Scientology Founder L. Ron Hubbard discovered the source of the most common failing of any group or organization—the lack of ability to execute plans and get things done.
The basics of the subject is available free of charge through the Volunteer Ministers website and Scientology.org. It is called the Targets and Goals Course.
On completing this course, a man named Victor, who logged into the website from Taiwan, said that despite having dreams and goals, there were times he failed as he didn't know how to achieve them. "It requires preparing, systematic planning, and deciding what needs to get done to complete the plans," he said. "After this course I now know how to feasibly prepare, do a strategic planning (long term or extensive) and then create a tactical plan and the program of how to implement [the planning]."
He can confidently break targets down to what he has to get done on a given day or week and effectively move the planning forward. He now wants to use the technology he learned in his own life, at work, with his family, and in his community.
A man from Maryland enrolled on the Communication Course, which he says helped him "in so many ways."
"As a shy person, I've always felt uncomfortable being close to others," he wrote on completing the course, "and I rarely looked people in the eyes when they were speaking to me, or vice versa. Now I make eye contact quite comfortably and I feel much more at ease when people are close. I feel I can communicate better using all the tools provided in this course. Knowing how communication works has made conversations much easier, and people respond to me in a more positive way. I really can see a difference."
He is confident this course has not only made him a better coworker but also a better friend.
Laura from Mexico enrolled on the Children Course and was surprised about what she learned.
"I believed that because I was the adult, I should control them all because at their age, they lacked the experience to make the right decisions," she said, describing her attitude when she began the lessons.
What she realized was that the child's happiness depends on the adults' guiding them so they may retain the freedom to make decisions and take responsibility for their actions.
"I also understood that just as I ask for an explanation from them, I also have to give them an explanation of my actions and show them by example—treating them as I want others to treat me."
For more information on the Volunteer Ministers courses, visit the Volunteer Ministers website or Scientology.org.
Source: ScientologyNews.org
Share: